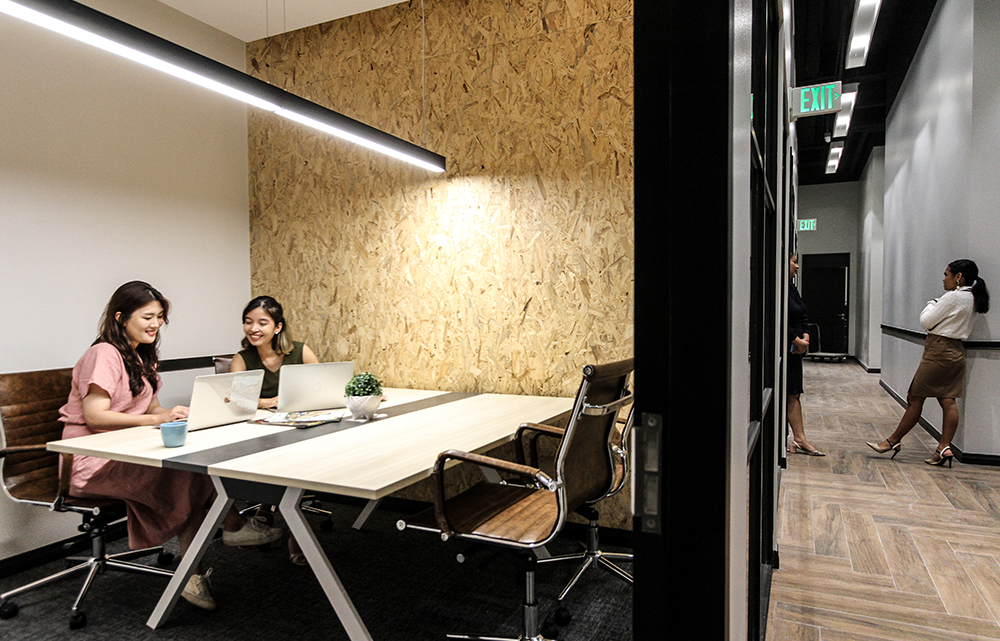 Freelancers have the freedom to work at their own pace, manage their own schedule, and not have to report to an office. The perks of freelancing have swayed many to choose this type of career path. It isn't without its drawbacks, however, with freelancers often having to find places to work and/or to conduct meetings.
The popularity of the shared office space has helped solve this problem for many freelancers. The co-working spaces in Manila often provide the kind of office space that freelancers look for–more relaxed, no dress code, and good coffee. More important than the three, is a professional looking workspace where they can meet with clients or deliver presentations.
What makes it more professional or better than a coffee shop exactly?
Access to tools that will allow for better presentations
The primary reason to conduct meetings in a co-working space is because it allows the freelancer access to tools that will make their meetings and presentations so much better than if they had been conducted in a restaurant or coffee shop. Private rooms, projectors, large TV screens, conference tables, printers, and more, are all accessible to a freelancer even if it's just for a one-hour meeting.
Meet more people / Networking opportunities
For particularly big projects, a shared workspace will also allow freelancers to bring in more team members, help their client network (if necessary) and meet people who may be able to assist in whatever project is being worked discussed.
Better atmosphere
Many co-working spaces are well-decorated and have a lot of natural light, yet they also have a very professional ambiance. This can make any meeting or presentation even better because the client will feel relaxed and at ease, a common effect of being surrounded by beautiful spaces and sunlight. Similarly, the general vibe of a co-working space lends you a bigger air of credibility and reliability as a professional as compared to conducting meetings in a coffee shop.
Accessible to the client
Most shared office space locations are in central business districts, such as Ortigas, BGC, and Makati, but others are popping up in unexpected hubs. This means that the office space is accessible to both the client and the freelancer, making it an ideal halfway point!
There's still coffee!
The benefit of a coffee shop is the coffee. The good news is that most co-working spaces in Manila have made it a point to have great coffee. So there is no sacrifice on the part of either the freelancer or their client!
Many freelancers are co-workspace agnostic, meaning they use the spaces that are most convenient for whatever they may need at the time. This is especially true if they are flexible in terms of vibe. The Study by Enderun Colleges features Free Pass Thursdays, where anyone can come and try the space for free. Visit [https://www.thestudyph.com/the-study-workspace/] to learn more!