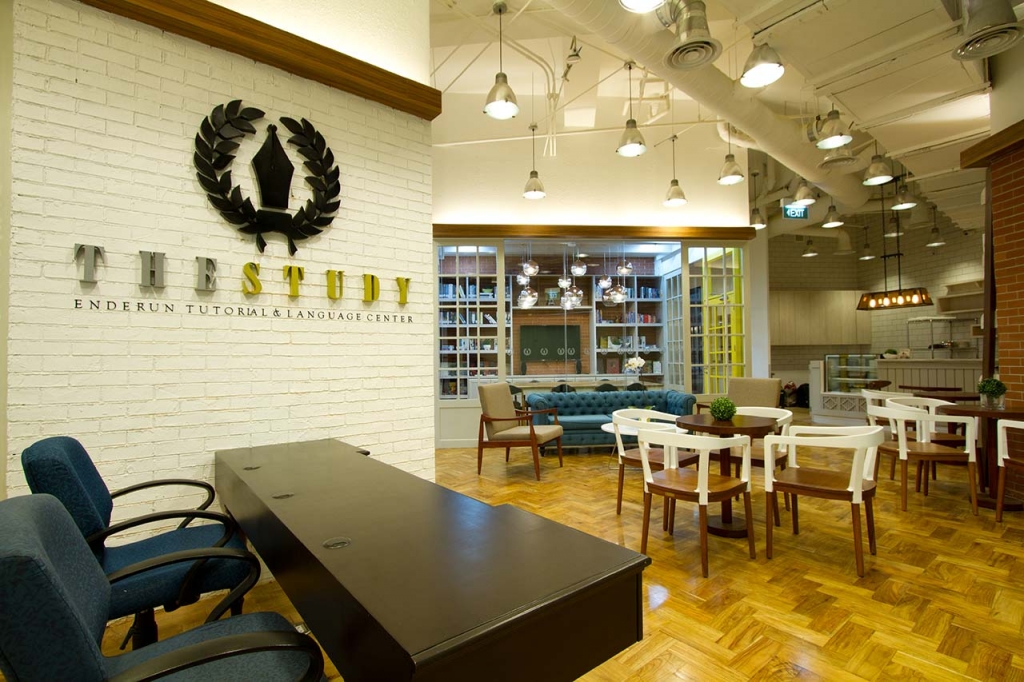 A beautifully designed language tutorial center located inside a posh mall makes learning English inspiring and accessible
One of the best assets of Filipinos is our ability to speak and write English. The country has not only become a major destination for its beautiful beaches but also for English education. In fact, the Department of Tourism is actively promoting the Philippines as a destination for English language education.
Many of our Asian neighbors, like the Koreans and Chinese, are flying to (or hiring Filipino online tutors from) the Philippines to study English. More and more language centers are upping the ante when it comes to offering English lessons.
One such institution is The Study: Enderun Tutorial and Language Center. Located inside The Podium mall in Ortigas, this is the first satellite campus of Enderun Colleges' Tutorial and Language Department. But this is no ordinary tutorial center because it offers more than language classes. Better yet, it's a beautifully designed learning space.
"We are geared away from the usual 'blackboard and chairs' type of school. Instead, we want our students to have fun and to play an active role in their own education through modern teaching and independent learning," explains Enderun Colleges Tutorial and Language Department head Loida Flojo.
Upon entering the center, one won't suspect it's a learning institution because it looks more like a restaurant. The Study Café is located in front of the center where the public can enjoy food and drinks prepared by Enderun Colleges' students. Its classrooms are designed in a more contemporary fashion, equipped with stylish furnishings. The Study, which can accommodate around 80 to 100 students in one sitting, even has its own 'secret lounge' that can be accessed through a bookshelf door.
"We want to cultivate curiosity. We want the kids to always have a sense of wonder, so we designed the rooms very uniquely. We have a traditional setup here but we also have a King Arthur-style conference room. So it's a different experience every time. The environment has a lot to do with the success of your learning," Loida says.
The center offers personalized English programs with one-on-one learning packages, as well as the Blended Learning Program, where it mixes online and face-to-face learning. Other than short courses, like introduction to coffee, junior entrepreneurship programs, business English courses, among others, the center also has on offer foreign language courses such as Japanese, German, Mandarin, Spanish, and Filipino to foreign expats.
The lessons aren't just about memorizing words. The program makes sure to include the experience of using English in the real world. "We don't only offer ESL (English as a Second Language) classes but we make them practice and apply their skills in a real setting. So there are programs where we train them for English, and then let them work in hotels, for example, for about a week or two, so that they can be exposed to the language. What's good about Enderun is we have a lot of partner institutions that would allow our students to mingle even outside the four walls of the classroom. You study English to be functional so you have to be out there talking to people," Loida says.
The center gets an average of 500 students a year of 22 different nationalities. Right now, the majority of foreign students are Koreans but it also gets Russians, Ukranians, Chinese, Japanese, among others.
"It's more independent learning that we try to promote. At the end of the day, your parents will not always be there, the tutorial center will not always be there to guide you. The students have to discover learning for themselves. After graduating, with hope, they could do it on their own. We're always here but we have to do what we have to do. Eventually, be on your own and those are the skills that we want to impart," Loida ends.
The Study, 4th Floor, The Podium ADB Avenue, Ortigas Center, Mandaluyong City www.thestudyph.com/www.enderuncolleges.com/ 02 655 3604
by Angelo G. Garcia
Source: https://www.mb.com.ph/english-only-please/